2021 Medical Student Fellows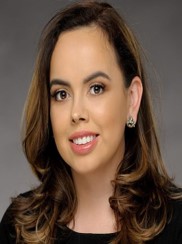 Lizbeth Alvarez
Lizbeth is an MS2 at the University of California Davis School of Medicine. In addition, she is an officer for the student-run free clinic Bayanihan, Sierra Sacramento Valley Medical Society (SSVS) class representative, AAMC co-representative and National Latino Medical Student Association Publications Chair. She previously worked to decrease the kidney transplant shortage and disparities at the Terasaki Research Institute. Prior to joining the Terasaki Research Institute, Lizbeth worked in the office of Senator Kamala D. Harris as the Congressional Hispanic Caucus Institute Graduate Legislative Health Fellow. In this role, she advised the Senator on health, women's rights, education, social welfare programs, LGBTQ rights and environmental justice. Lizbeth also wrote legislation addressing environmental justice inequities among communities of color and initial strategy documents on how to address the opioid abuse epidemic. Lizbeth earned a Master's in Public Health from The George Washington University Milken Institute School of Public Health and graduated with her Bachelor of Science in Biology and Bachelor of Arts in Healthcare Policy from Mount Saint Mary's University. She is excited to work with future health care leaders to build a workforce that better reflects the diverse communities they serve. Ms. Alvarez is passionate about being an advocate for underserved populations.
Yeni Belachew
Yeni is a first-generation Ethiopian American born and raised in Oakland, California. Her passion for health equity sparked through a combination of her upbringing in Oakland and exposure to the dismal healthcare system in Ethiopia. She attended UC Davis and graduated with a degree in neurobiology, physiology, and behavior. During college, Yeni was involved in a student-run clinic primarily focused on dismantling barriers to healthcare services within the Black community. Post-graduation, she worked as a patient coordinator at a non-profit organization in East Oakland, focused on eliminating health disparities within the Black community by providing whole-person care, navigation, and behavioral health care services. Yeni looks forward to serving her local communities and working towards a genuinely equitable healthcare system. In her free time, she enjoys spending time with friends and family, exploring nature, and discovering delicious new recipes.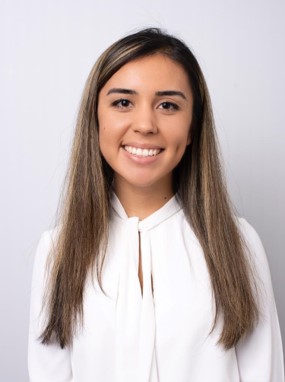 Daisy Brambila
Daisy was born and raised in Oakland, CA to immigrant parents from Jalisco, Mexico. She majored in Neuroscience and Dance at Pitzer College and studied abroad in Costa Rica to learn about their healthcare system. After graduating in 2018, Daisy spent two years investigating how pesticides alter neuronal synaptic transmission at UCLA and volunteering as a clinic assistant and Spanish interpreter at Venice Family Clinic in LA and at Refugee Health Alliance in Tijuana, MX. She is interested in the intersection of health and social justice and is currently volunteering with Clinica Martin Baro in SF and mentoring pre-med students through LMSA and MiMentor. Over the summer, Daisy is researching post-COVID-19 hospitalization and recovery and examining disparities in non-language concordant patients. In her spare time, she loves dancing with UCSF's Dansa Cervicalis Dance Company, hiking and doing yoga.
Jonathan Palacios
Jonathan is a first-generation student. He was born and raised in Orange County, California. Jonathan graduated from UC Riverside and completed an informal post-baccalaureate at UCLA. He obtained his master's degree at Western University of Health Sciences, Pomona & is currently a rising second-year medical student (WesternU-COMP). Jonathan also received his EMT State License back in 2012 and has been working in the Emergency Department since then. He is a parent of a 4-year-old boy & a 6-year-old husky. Jonathan's family loves to be outdoors, from their regular hikes down to the California coast's sunny beaches. His favorite music genre is Hip-Hop/Rap and House, a mix of both, depending on the environment. As a future physician, Jonathan's goal is to bring diversity to healthcare and harness his bilingualism and multiculturalism to reach out to the people in his community to provide them with the best possible care.
Domonique Patterson
Domonique was born and raised in Los Angeles, CA and attended UCLA for undergrad. She is currently a rising MS2 at the UCSD School of Medicine and is also a part of the PRIME-Health Equity program. Domonique is looking forward to a career as a physician (potentially in emergency medicine) that focuses on improving health disparities and policy to benefit minority communities. She comes from a big family and always looks forward to spending time with them for holidays or celebrations. Domonique also loves to read and spend time in nature with friends going hiking or camping.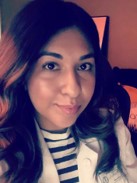 Laura Ponce
Laura is a resilient first-generation Latina born in Mexico and raised in South Central Los Angeles. As a daughter of immigrants and an immigrant herself, she experienced first-hand the inequities and systemic racism that plagued her family and her community. Laura graduated from Cal State Long Beach in 2011, pursued a post bacc at Cal State Los Angeles in 2014, and completed her master's degree at Western University of Health Sciences. Currently, she is a second-year medical student at Western University of Health Sciences. She was fortunate to work in the research field and non-profit industry during her path to medical school. Laura's passions include advocating for social and racial equity as well as supporting BIPOC students in acquiring higher education. She is the mother to an amazing 18-year-old named Judith who is an avid reader and lover of romantic comedy movies. Her free time is spent listening to music of all genres, weightlifting, watching cooking shows, and writing poetry. Laura's career goals include opening up her own community clinic that provides free/low-cost medical services with a non-profit branch to support her community with free resources to continue to thrive.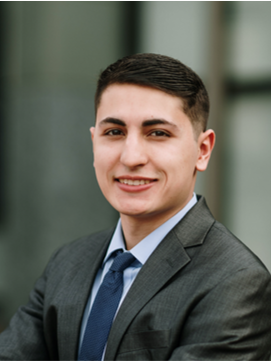 Gustavo Porto
Gus is a rising second-year medical student at Frank H. Netter School of Medicine. He and his family are originally from Rio, Brazil but he was raised in the states since he was a 1-year-old. He grew up as an undocumented student until DACA was put into place, which allowed him to pursue a higher education and work toward his dreams. Gus completed his bachelor's degree in Allied Health Sciences at the University of Connecticut, and then took a gap year prior to starting medical school. During that year, he spent his time primarily working in the field as an EMT and tech in his local hospital's ED. Gus currently loves every aspect of medicine but finds himself drawn specifically to more complex and acute patients, which has led him to consider a career in emergency medicine with a fellowship in either resuscitation or critical care medicine. Regardless of specialty, his goal is to be in a position where he can address the disparities some populations face and either provide access to care for underserved patient populations or provide guidance to underrepresented students. When not in school, Gus loves to be outdoors and do activities such as hiking, fishing, snowboarding, and running. He also loves sports and is a diehard supporter of Brazil during the World Cup/Olympic summers. Gus is super excited to be part of such an amazing program and can't wait to further experience the field of emergency medicine through UCSF!
Frank Tavarez
From an early age, Frank knew he wanted to be a doctor. Having volunteered at the local emergency department and at community healthcare clinics enhanced his desire to pursue the field of medicine. Frank was born in New York City, to parents that immigrated from the Dominican Republic, and he spent part of his life living in Washington Heights. During middle school, his mother and siblings moved to Connecticut, where he currently resides. Frank graduated with his Bachelor of Science from Southern Connecticut State University and completed a Public Health program at the University of Connecticut. During that time, he decided to serve as a volunteer for organizations that focus on helping minority communities, such as being a tutor at New Haven Reads. Additionally, Frank worked in Waterbury, CT as a pharmacy technician and as a certified nurse aide for the elderly. Currently, Frank is a medical student at Frank H. Netter M.D. School of Medicine at Quinnipiac University. He is interested in health advocacy and policy and addressing the social determinants of health of underserved populations. Frank enjoys getting to know people and figuring out how he can be of any help to them. Aside from medicine, he loves spending time with family and friends, working out, reading, and the sport of basketball.
John Wong
John is a Bay Area native and a master of moving about 20 miles at a time. John grew up in Union City, completed his BA in Public Health at UC Berkeley, and paid the Bay Bridge toll to study medicine at UCSF. During undergrad, John became an EMT and was an executive in the Berkeley Medical Reserve Corps (BMRC)—a volunteer-based, federally deployable responder unit of EMT-Bs on the UC Berkeley campus. Since that experience, he has admired the breadth of knowledge and acuity of conditions in Emergency Medicine. Stepping into the ED with a fresh set of boots, John is excited to get in-person exposure to the specialty. In his professional career, John serves as a research consultant for Rx4good where he thinks through organizational challenges within the patient advocacy landscape. He is also interested in exploring the business side of medicine to improve community wellness and patient health. During his free time, John enjoys drinking overpriced coffee, staying active, hanging out with his abuela, and binging seasons of shows the same day they release on Netflix.